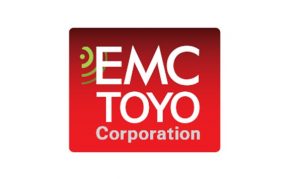 Product Details
Features
Test Standards Complied
IEC61000-4-3:Ed3
IEC61000-4-6:Ed3:2008
EN61000-4-3:2010
EN61000-4-6 Ed3:2009
JIS C 61000-4-3:2012
JIS C 61000-4-6:2006
JEITA IT-3001, ect..
Basic Function
Field Uniformity Measurement
A newly-added constant electric field method of IEC61000-4-3 can be selected; besides, a test substitution method with the frequency more than 1GHz that is defined corresponding to "Appendix J" can be also adopted.
(namely, "independent window method")
Linear Verification of System
A linear verification for test system that is newly added in IEC61000-4-3 can be executed. However, test systems that are incapable of meeting 2dB correction cannot use the linear verification.
Measurement of Electric-Field Reference Value/ Measurement of Electric-Field Verification
Such measurements are performed to improve the measuring accuracy of the immunity measurement.
Immunity Measurement
Use the reference factor obtained by the uniformity measurement and the factor obtained by the electric-field verification to exert field strength for EUT and so as to perform immunity measurement.
Display Measuring Results
The system can debug the measuring result windows corresponding to the selected measuring types on which the measuring results are displayed. Such windows can be further printed or the data of the windows can be saved in a Comma Separated Value (CSV) format.
Prepare Test Report
Output all data of various measurements into a test report with specified format in a method of automatic guide.
Lineup
Radiated Immunity Test System
A best test system is structured with the radiated immunity test software IM5/RS and VI5/RS as its core according to the customer' s requirement. TOYO can provide you with suggestions for system building according to your need and budget, including the configuration suggestions of instruments such as selective antenna, power amplifier, the filed probe and radio frequency cable, so as to generate a uniform electromagnetic field and an electromagnetic strength.
Comply with the Radiated Immunity Test Standard of the third version of IEC61000-4-3.
Automobile orders ECE R10, ISO11452-1/2, SAE,JASO.
– Field strength: above 10V/m with the distance of 1m-3m.
– Frequency: 80MHz-6GHz (maximum is 40GHz)
– Uniformity measurement and automatic measurement functions of field strength.
– The test software IM5/RS supports the latest Window operating system.
Conducted Immunity Measuring System
Except the optional signal amplifiers and radio-frequency amplifiers, TOYO can also provide you a measuring system with the conducted immunity measuring software IM5/CS as the core according to your need; the measuring system comprises various optional coupling network system, calibration measurement tool and calibration program software.
– Comply with the Immunity Test Standard of IEC61000-4-6
– Test Level: above 10V (emf)
– Frequency: 150kHz-80MHz (9kHz-230MHz)
– Test Software IM5/CS supports the latest Windows operating system.
– Simultaneously meet the requirements of automobile standards (BCI) ECE R10 and ISO11452-4.
Software
Immunity Measuring Software
IM5/RS Radiated Immunity Test Software
IM5/CS Conducted Immunity Test Software
EMC Measuring Software of Audio-Video Equipment
IM5/A Audio Immunity Test Software
IM5/V Television/Video Immunity Measuring Software
IM9/S4 Shielding Effectiveness Measuring Software
EMC Measuring Software of Automobile
VI5/RS Radiated Immunity Test Software for Automobile
IM5/CS Immunity Test Software for Big Current Injection (BCI)